Bake'Up® by B
a

nquet d'Or®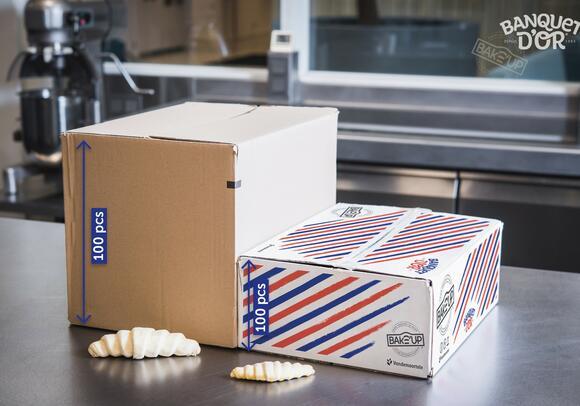 ARTISANAL QUALITY ME
E

TS MODERN TECHNOLOGY
We know efficiency and consistency are equally as important as quality and taste—which is why our exclusive Bake'Up® technology offers:
6x Faster: No proving. No defrosting. No glazing.*
Up to 60% smaller than pre-proofed products and can therefore save up to 60% in storage and logistic costs**. 
Delightfully easy and delicious, Bake'Up products go straight from the freezer to the oven. All of our Bake'Up products can be baked to golden perfection in a hot air oven, rack oven, or a pressure cooker -- no specific equipment required.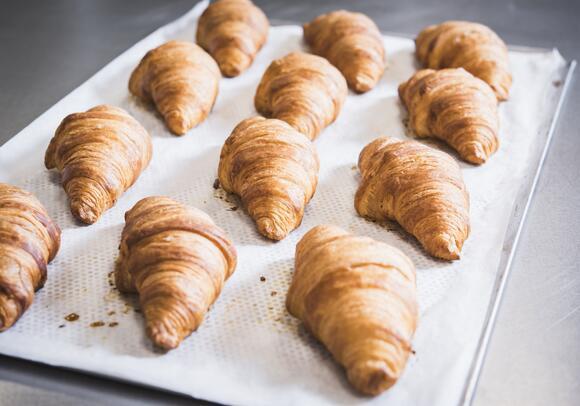 French Pastry: fr
o

m freezer to Oven
Bake'Up's innovative technology preserves traditional elements of French pastry, made with the passion and technique of artisan bakers. These pastries are crafted with the finest ingredients to ensure customers will taste authenticity in every bite. 
Our Bake'Up line also receives the Clean Label designation as a commitment to better, high quality ingredients to satisfy your customers' cravings for sustainably-sourced foods.
Read more about our Clean Label here.
DISCOVER OUR BAK
E

'UP® BESTSELLERS